Find veterinary candidates without the hassle.
Our tool is built specifically for finding and hiring the veterinary expertise that you're looking for, without digging through unrelated industry resumes.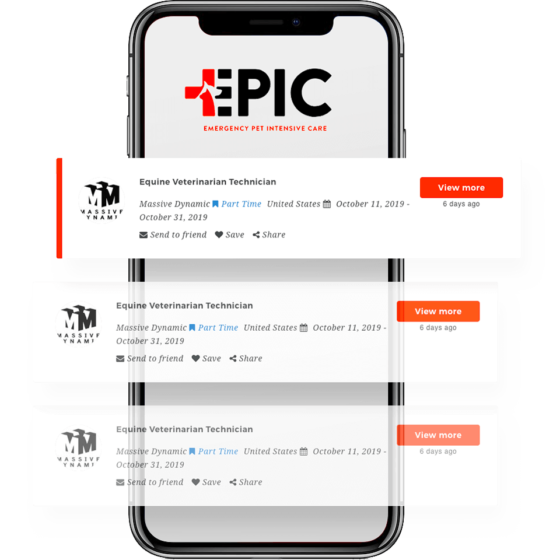 Create Job Postings
Whether you have one job to post, or more, you can create unlimited job postings for your veterinary jobs.
Receive Candidate Applications
We will filter candidates interested in your position and send their resumes and applications directly to you. You can see all their details before you schedule and interview. Find a candidate who is just the right fit!
Manage Posted Jobs
As a premium member, your jobs will be listed for up to 90 days or when you choose for them to expire. You have complete control over your job listings!
Featured Jobs
Your job listing can shine above the competition as a featured job. Featured jobs are available to premium subscribers and will help more candidates see your listing.
Featured Company
Your company can be featured on VetStaffer.com. This means you will have more top veterinary candidates see your business and to learn more about your culture and if they would be a good fit.
Find the perfect match for your job opening. Save time and search through our database of qualified applicants.