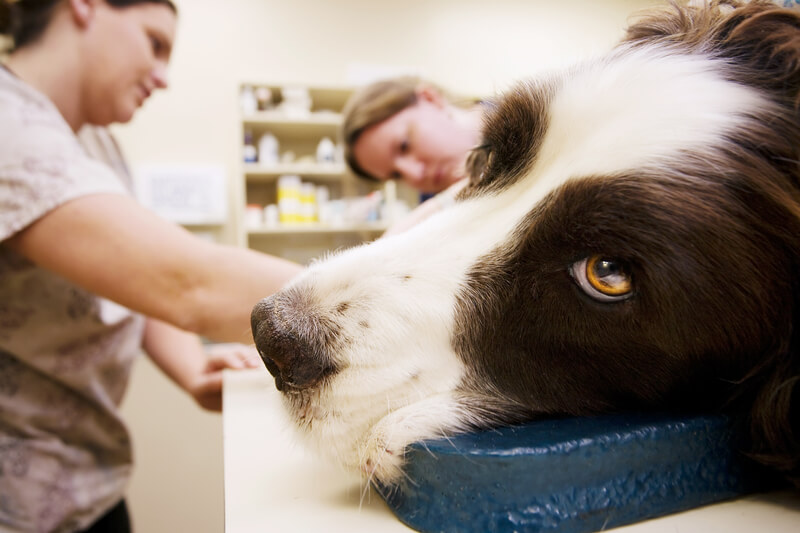 The new year is a great time to re-evaluate your life—including your career path. If you're reading this, you've likely considered some kind of career change into veterinary medicine. Perhaps you're a veterinarian, vet tech, groomer, or just love working around animals and want to be a customer service representative. Regardless of what type of position you are looking for the key is having a love of animals. Here are some of the types of jobs you can get in the veterinary medicine industry.
Types of Veterinary Jobs
Veterinarian – These doctors spend four years on an undergraduate degree and another four years studying veterinary medicine. Additional specialties require more training including cardiology, equine medicine, zoo medicine, neurology, etc. The median salary of veterinarians in the United States is $99,250 going up to $126,260. The Bureau of Labor and Statistics projects that veterinarian jobs are set to grow 17% between now and 2030.
Vet Technician – These key staff members are the right hands of veterinarians. Vet techs take diagnostics for animals and assist veterinarians with making diagnoses. Vet techs usually have an associate's degree with a postsecondary program in which they can become certified and licensed. In 2020 the average annual salary for vet techs was $36,260.
Animal Care or Service Worker – These jobs include groomers who bathe, trim, brush, etc., and those who offer training services. Most of the time a high school diploma is required and workers get on-the-job training. The median average salary for animal care workers in 2020 was $26,080 and for animal trainers, it was $31,520.
Customer Service Representatives – CSR specialists handle the office tasks necessary to keep a veterinary practice or hospital running. These employees are often the first impression of the business and handle questions about treatment, billing, and more. These essential team members are often required to have a high school diploma and high emotional intelligence and most often receive on-the-job training. The average salary for CSR staff is $35,830, however, that figure can vary by state.
Looking for a Change?
If you're looking for a career change? Vet Staffer can help! You can upload your resume, or search for available veterinary jobs on our platform.