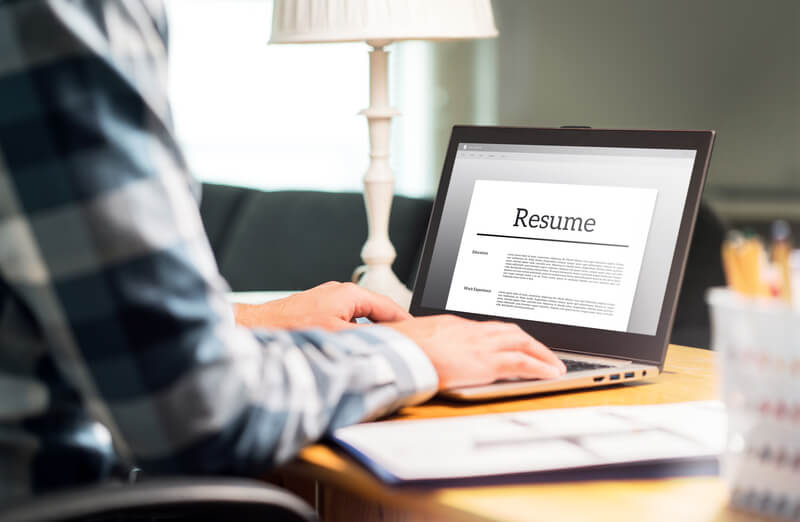 When you're looking for a veterinary job, you want to stand out from other candidates. Your resume and cover letter are the first impressions a potential employer will have about you, and your skills and experience. It's important to write a great resume—one that will highlight all the reasons you should be an employer's next hire.
What to Include on Your Resume:
First, choose a format that is easy to read. There are a variety of resume builders online and in publishing programs such as Microsoft Word. The ideal format will have your name, address, phone number, and email at the top of the page. If possible, try to keep your resume to one page.
You don't need to write an objective. These tend to sound cheesy and are repetitive. Instead, use this space to reiterate your skillset. For a veterinary job, you should include the kinds of qualities and skills the employer lists in the ad. For example, a dog grooming job might include wording such as, "Detailed-oriented and customer-service focused. Experienced in all aspects of grooming including cuts, shaves, shampoo, nails and working with animals of all temperaments." This area can repeat some of the cover letter content you create.
Listing out your work experience will be one of the most important areas on a resume a potential employer will see. Include the job title you had, the employer, and the dates you worked—starting with your most recent job. Next, create a bulleted list of your main responsibilities. Be sure to include any responsibilities that align with the job you are applying for. Also under work experience, you can include accomplishments. In the example of the groomer, perhaps you were the top booked groomer at your current job.
Include a space for any education or training you have received. You may include college or technical school graduations.
The remainder of the page can be used for other information including awards you may have received, languages you speak, etc.
What Not to Include on Your Resume:
Don't include a photo of yourself. Your resume will stand out on its own and providing a photo can create a bias in the potential employer.
Don't include your age. Again, this may bias an employer against you.
It's not necessary to include details about your hobbies on a resume. Those kinds of details can be shared in an interview and shouldn't take up real estate on your resume.
Spelling and grammar mistakes could get your resume tossed aside. Be sure to proofread your resume and cover letter yourself, correcting any errors. Then, hand it over to a friend to proofread again.
Finally, don't exaggerate or lie on your resume. Be honest about your skills and experience and you will find a job that will meet you where you're at and hopefully, allow you to grow.
You can find veterinary jobs on VetStaffer.com. From veterinarians, and vet techs, to customer relations and grooming, there's something for everyone! Post your resume today.